Hanging Ball
Wooden ball with an attachment rope. 3 different sizes - 7, 9 and 11 cm diameter.
Category

:

Holds
Průměr

:

7, 9, 11 cm
Wooden balls are perfect addition to your climbing training. We offer 3 sizes - 7, 9 and 11 cm - they fit every hand :)
Size 7 cm works your pinch grip.
Size 9 cm is an ideal size for a big hand - feels like a jug.
Size 11 cm feels like a sloper.
We are using beech wood to turn the balls, 5 mm polyester rope has minimal stretch.
Price per 1 piece.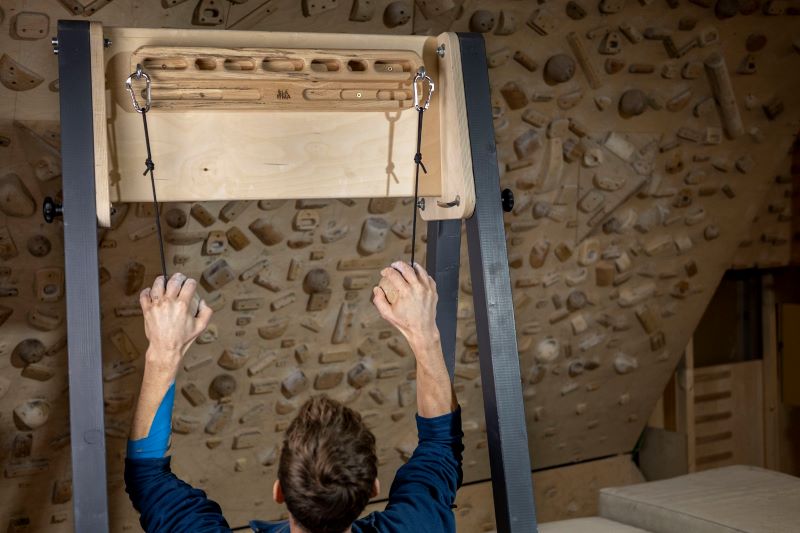 Note: wood is a natural material and it expands and contracts depending on temperature and humidity. All our products are intended for indoor use only in a dry environment, out of direct sunlight. Wood structure may differ, the pictures are for illustration only.